© 2010 Company Name. All rights reserved.

Broken Arrow, OK 74014 | email: stanfordoutdoors@hotmail.com | call: (866) 305-5690

Slicing Edge Sharpening Systems 

Check out our dealers listed below and all the other products they also offer from our sharpening systems to knives and so much more.  

?

Give us a call at

(866) -305-5690

Sharp Knives

1-888-797-8300

-Razor Sharp Knife Service, July 201

Razor Sharp Knife Service

You can increase your sales by offering sharpening services in your shop.

You can earn extra money by sharpening at gun shows and hunting shows.

Our wheels are great for polishing knife handles.

These are the best systems we have ever had.  

We have used other dealers and Slicing Edge is the best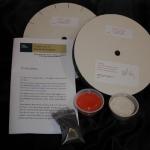 Steger Sharp Services

stegersharp@suddenlink.net

Taylors Army Surplus

1-800-881-8175

Dons Sharpening

1-850-830-4018

Dunn Knives

1-800-245-6403

Foley Belsaw

1-816-483-6400

K & G Finishing Supplies

1-928-537-8877

A Blades Edge

1-636-244-0103

R & R Specialty

1-501-62-2438

Eric & Dan Skinner

Skinner Knives

1-940-569-4691